The Grand Canyon might not be the first destination you imagine when booking a trip to Anaheim, but when ushered on a stylish coach, this global phenomenon is a short drive from sunny California. Most stopover in Las Vegas, too. Numerous tour companies offer hotel pick up and customization options, but the most popular trip is two days and one night. With onboard entertainment, it's just 4.5 hours to the Grand Canyon and you can add on extra stops such as Hoover Dam and Lake Mead.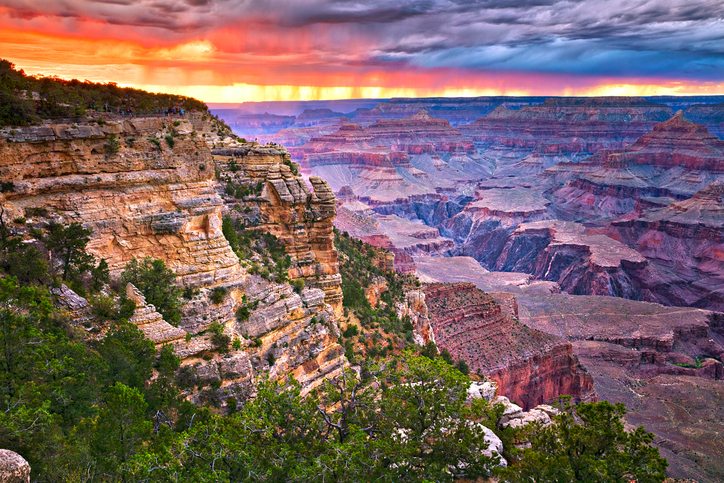 Coaches are comfortable, the bus is air-conditioned, and you can watch the latest movies on cutting edge entertainment systems. If you choose a Las Vegas option, guests are dropped off at the front doors of some of the best casinos on the strip. All the attractions of Las Vegas, from dining to shows, are at your disposal. It's a fun-filled night before setting off to the Grand Canyon in the morning.
Isn't it Grand?
The West Rim tour of the Grand Canyon is one of the most popular from Las Vegas. Whether your tour includes an air or land tour is up to you. However, aerial views of the Hoover Dam and Grand Canyon offer a real bird's eye view of the landmarks. After a full day of exploration, guests are driven back to Anaheim for hotel drop-off.
Ask the front desk about tour operator recommendations and get help personalizing your trip.