Art comes to life July 7 – September 1, as the annual juried exhibit of fine artists comes to town. This year's theme is Under the Sun, an homage to the early 20th century when impressionists sat alongside plein air artists outdoors to take in the natural beauty—and expose it on canvas. Enjoy a summer of theatrical performances, storytelling, and live music that pay tribute to the pioneers of the Laguna arts world. Also, the 85th anniversary of "living pictures" happens this year along with the 100th anniversary of the Laguna Art Museum.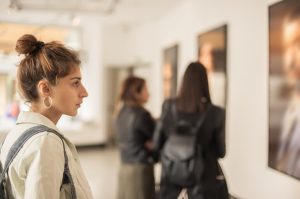 The pageant has been a beloved yearly event since the 1930s. Shows take place almost nightly, and you can purchase your tickets at the official site. It's the most attended exhibition in Orange County, perfect for art lovers and newcomers alike. The almost-nightly 90-minute performance brings works of art to life. Enjoy a life narrator that takes you through the backstory of every piece that is complemented by live orchestra music.
A Night to Remember
Over 140 local artists will be featured. Special events, art workshops, tours, and more are also available throughout the summer. Located just a short drive away in Laguna Beach at 650 Laguna Canyon Road, you'll want to arrive early for the performance (Laguna is a popular destination in the summer).
Bring binoculars, seat cushions and blankets, and dress in layers. Get ready for an unprecedented performance and to learn more about both the classic artists and locals who help make the region such a cultural hub.