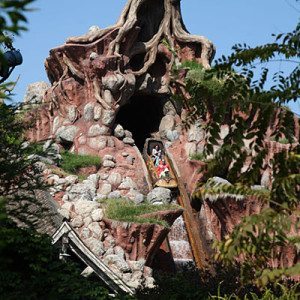 Summer is upon us and the kids are ready for a break. There is no better place to go than to Disneyland. While this may seem like a daunting place for parents in the hot summer months, have no fear, it can be fun for parents too. Disneyland has something for everyone and we want to help make your vacation the best it can be. We have composed a list of helpful tips that will no doubt, make your trip much easier and more enjoyable.
Get there early. If you want to avoid the long lines at the park entrance, be sure to get to the park early. Gates open at 8 am and the park is the least crowded between opening and 11:30am. You may choose to ride the popular rides before the lines start to get long.
Fastpass. One word is all you need. It does exactly as you would expect, make things faster. The Fastpass can save you time from standing in line. Just go to a fastpass ticket machine to get your fastpass for the ride you would like. Show up at the ride at the time marked on the fastpass and you can hop on the ride, generally with little to no line at all. Keep in mind, you can only have one fastpass at a time and the popular rides tend to book up quickly to take advantage of the early morning no crowds.
Enjoy the Evenings. In the summer Disneyland is open until midnight. Crowds tend to taper off towards the end of the day which gives you the enjoyment of the park with less crowds, cooler breezes and lots of nighttime entertainment.
See a show. Walking around the park all day can wear on your feet. Catch Disney's top rated performers while you cool off in a comfortable chair for 45 minutes. Its just what you need to recharge and get ready to hop back on those rides.
California Adventure. Take advantage of the Park Hopper ticket. This allows you to visit both Disneyland and California Adventure which features some great rides such as Cars Land and Ariel's Undersea Adventure. It also has fewer crowds than Disneyland so it is a great place to check out mid day when the lines are too long at Disneyland.