Located nearby at the Environmental Nature Center (1601 E. 16th Street in Newport Beach), the Butterfly House is a magical experience for visitors of all ages. Many scheduled programs take place year-round, so check the schedule to plan your visit and see when visitor hours occur. The Butterfly House is the only destination of its kind in Orange County and is home to numerous species including many OC natives. You'll find the Monarch, West Coast Lady, California Dogface (the official state butterfly), Mourning Cloak, and many more during your visit.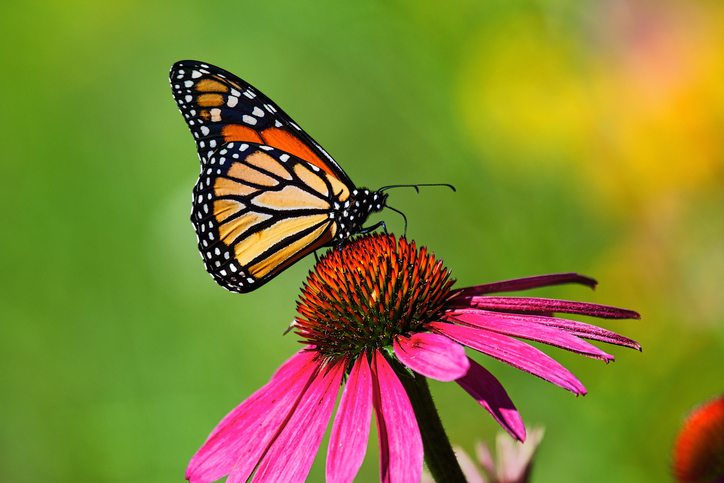 Native plants are used at the House, including a number of nectar plants the butterflies adore. Plants are food for caterpillars, too. The ENC encourages visitors to plant their own native flowers, shrubs, and more to help encourage a healthy butterfly habitat when you return on another Anaheim trip.
Butterfly Madness
The facility is available to rent for special occasions, and there are summer camp programs for little ones including out of towners in Anaheim for short or extended stays. The Summer Nature Camp is one of the most popular, a tradition since 1977. Numerous sessions are available and programs are suitable for Kindergartners through sixth grade.
Some sessions include Incredible Insects, Outdoor Activities, Amazing Animals, and The Ocean Around Us. Get in touch with the ENC to find out more about programs, special events, and details on visiting the Butterfly House.