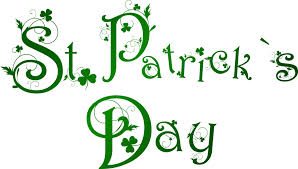 It's St. Patrick's Day weekend! Grab your green and hit up some of the Irish festivals around town.
Downtown Disney is sure to be hopping with tourist and locals alike. With the Downtown Disney Mighty St. Patrick's Festival you will find fun for everyone starting Friday evening , March 14 through Monday, March 17. Enjoy live music with bands such as Elevation, a U2 tribute band, 3 Dollar Band and The willis Clan. Stop by one of the several restaurants where you can expect to find specials on traditional Irish food and lets not leave out the green beer! Pick up a free sample of Irish Coffee at Forty Thirst Street or try a true Irish meal from one of the food trucks. If you are feeling extra Irish, try out one of the dance workshops or have your face painted. There are endless activities for the whole family including games and giveaways. Check out all the details online.
The Orange County Marketplace has an eventful day on Sunday, March 16. The 8th Annual St. Patrick's Day Celebration and Green Festival not only celebrates with green, it celebrates being green. Enjoy entertainment such as Irish dancers, leprechaun magic, and trash fashions. Check out all they have in store at http://www.ocmarketplace.com/contents/Entertainment.aspx.