Anaheim has its own water tower, but it doesn't come close to the cult following of the nearby Santa Ana Water Tower, which is well worth a visit. The landmark site can be seen from I-5 and is well-known to locals. It was built in 1928 and at 153 feet tall can hold one million gallons of water. When it was first built, it supplied all the water necessary for Santa Ana's 30,000 residents. Now, 85 years later and with a population ten times that number, the tower is still utilized to facilitate 800,000 gallons of water per day.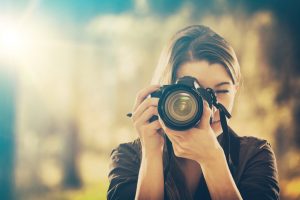 Renovations have kept the water tower firmly in place as a beloved local landmark. It was repainted in 1990 and given a new slogan: Education first. The tank keeps watch over the Santa Ana freeway, and a few years ago new ladders were added as part of a safety overhaul. The tank was sandblasted and repainted again ten years ago to ensure the new slogan (Downtown Orange County) stands out amidst the skyscrapers.
Towering Above Us All
It's no surprise that many people have illegally climbed the tower, leading to the tower being featured in news reports and plenty of movies. It's a popular spot for check-ins and selfies. For locals, the water tower is a beacon, a reminder of the history of the region, and a critical part of the skyline.
Many are surprised that it's still functioning, and the Santa Ana tower boasts a fantastic rating on Yelp. Keep an eye out for it as you cruise along I-5 and snap a photo (safely). It's a touch of Southern California that might not be as well-known as the theme parks, but for Santa Ana residents it's part of what makes the region home.