Both a museum and popular venue for special events, the City of Santa Ana was bequeathed this gorgeous structure from Charles and Ada Bowers. One of the biggest and best museums in Orange Country, the original building was crafted in 1936 and was temporarily closed in the 1980s for a self-study period. However, at the community's encouragement, it re-opened in 1992 as a brand new cultural center. Soon, children's programming was added via the Kidseum.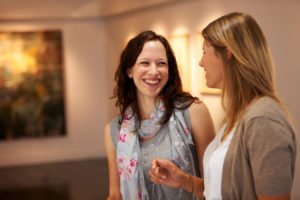 A recent renovation project added 30,000 square feet, dubbed the Dorothy and Donald Kennedy Wing. Here, visitors are treated to art classes, children's educational programs, lectures, travel programs and much more. Voted the Best Museum in Orange County by the OC Register for 16 straight years, the Bowers Museum is part of just five percent of all U.S. museums accredited by the American Alliance of Museums.
Art Meets Culture
Current temporary exhibits include Empress Dowager CIXI: Selections from the Summer Palace, a pinnacle of Chinese history. This matriarch is considered a patron, art creator and cultural connoisseur by Westerners. There's also the Gemstone Carvings: Masterworks by Harold Van Pelt exhibit, featuring over 35 years of Van Pelt's work in quartz, agate and rock crystal.
First Americans: Tribal Art from North America is only on display until September 17. Featuring a variety of Native American collections, you won't want to miss your last chance to see this stunning display in the OC's finest museum.