Think you've seen it all at Disneyland? There are a few hidden gems to look for, like the wheelhouse at the Mark Twain Riverboat. You need to ask a cast member to visit it, and you'll be whisked to the second floor into a private room. After knocking, the captain will take you to a hidden ladder that leads to the wheelhouse where you can steer the boat yourself! Ring the bell, and afterwards you'll get to sign the guestbook and receive a special certificate.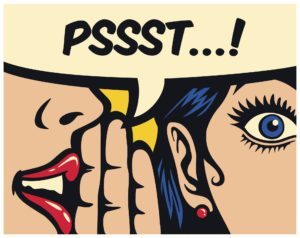 Did you know the plants at Tomorrowland are all edible? It's part of Walt's vision of a world that's self-sustaining. The edible landscape is really a farm and every single plant you spot at this part of the park doubles as food.
Ever wondered what the Morse Code translates to at the Disneyland Railroad Station? It's the first lines of Walt's dedication speech from 1955 when the park opened!
Secrets Revealed
If you've ever been tempted to pull the "caution rope" at Indiana Jones Adventure, go ahead—the experience was designed for it. With every pull, you'll hear different warnings from excavators that all culminate in a huge crash.
A lot of guests have theories about which teacup is fastest at the Mad Tea Party ride, but the debate is over. It's the orange teacup featuring diamonds along with the purple teacup. Prefer a slower spin? Head to the teacups with hearts.
These are just a few of the secrets Disneyland keeps up its sleeves. Do you know any others?