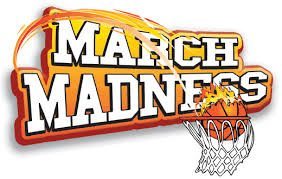 Whether you are a sports fanatic or not, March Madness is an epidemic. It has non sports goers cheering and battling it out with their friends over their perfect bracket. Grab your buddies or your girlfriends and grab a beer together at one of our local sports watching hot spots.
Harvey's is a local favorite. Known for cheap drinks and a divvy feel, many come to get away from the crowds and have a beer with friends. While it has the feel of a dive, it is a little more upscale than your typical dive. During commercial breaks, enjoy a fun game of pool or darts to keep the competition going.
ESPN Zone is another great sports watching spots with all of their TV's. With March Madness in full swing, it is guaranteed that every big screen in this place will have a game on so you always have the best seat in the house no matter where you are sitting.
Hooters is your typical go-to for sports watching. You can always expect great atmosphere, cold beer and good wings with this hot spot. It is a guaranteed winner no matter when you go.
Lopez & Lefty's Sports Bar is a great venue to catch a game with all of the flat screens throughout. Known for their burgers (take your pick, they are all delicious!) locals flock to this spot over and over again. Don't like the game? Just look at the next screen! With continual sports and over 10 beers on tap, you will feel right at home.