Mark your calendars for the Carnival in the Dominican Republic on Santa Catalina Island. Just a short and very romantic ride from the beaches near Anaheim is Catalina Island, a remote and stunning getaway that's popular with locals. However, Carnival takes over on the 27 – 28, and you'll feel like you've landed in the paradise of the DR complete with music, food and cultural entertainment.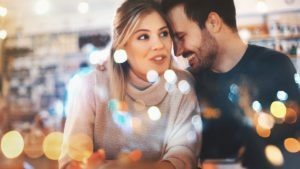 The Medieval Times Dinner and Tournament is a staple in nearby Buena Park, open year-round, but especially popular around Valentine's Day. Here, you'll be treated to a live tournament that takes you back to the middle ages. Eat with your hands, enjoy traditional fare, and you'll find this destination is perfect for a date or families.
A Real Adventure
It's whale migration season, and February is one of the best times to jump on a cruise ship and get glimpses of whales and dolphins as they journey up from Baja. The Laguna and Newport beaches offer the best sightings, especially since these regions are protected. Guides will help you best spot these amazing creatures.
Take a tour of Universal Studios Hollywood, one of the area's many theme parks. You can act out your favorite scenes, check out live action performances, and of course, tour a real Hollywood studio lot. From backstage immersions to some of the best shopping and dining in town, this is one adventure you don't want to miss.