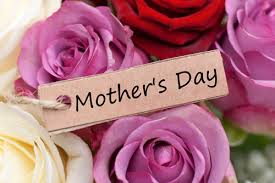 For those of you who do not know what is coming up this weekend, it is Mother's Day. The annual holiday set aside to thank mom for all that she has done and show her how much you appreciate all of her efforts. Make her day a little special by treating her to a nice brunch and enjoy spending time with her while she is celebrated.
Take mom out to be a queen for the day at the Hilton Anaheim's Mix Restaurant and Lounge. With a British themed champagne brunch from 10:30am to 3pm mom can't help but feel like the Queen. With a custom-built royal throne at the entrance, capture the day with a picture of mom in her rightful place.
If you are enjoying a great time at Disneyland, try the royal treatment at Disneyland's Mother's Day Royal Buffet hosted at Disneyland Hotel's Grand Ballroom. This all you can eat feast features Cinderella and her Princess Friends. With an extensive spread of scrumptious foods and a buffet just for the kids, this is sure to be a hit.
Blue Bayou in New Orleans Square, Carnation Cafe, and Plaza Inn, all within the park are also offering special menu items to treat mom to a special meal. Storyteller's Cafe at Disney's Grand Californian Hotel & Spa features a special brunch buffet as well. With the extra goodies, Mom is sure to feel special.
No matter what you do with mom this Sunday, be sure to tell her how much she means to you!