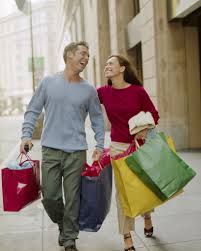 Anaheim isn't just a Disneyland vacation spot. There are many other things to explore in the area. For example, if you are visiting for a weekend away, check out our shopping. Here are a few of the top spots in the area for retail therapy.
The Outlets at Orange is just that, an outlet mall. But it is not just any outlet mall. In addition to the great food selection and the various fashionable stores, they also have a theater and a skate park. What more could you want? Here is a list of just a few of the stores:
Calvin Kline
Sports Authority
Nike
Nordstrom Rack
Banana Republic
Converse
American Eagle
GameStop
South Coast Plaza has a variety of high end restaurants, Capital Grille and Wolfgang Puck to name a few, along with your choice of fantastic stores. This is one of the top shopping destinations in the Orange County area for high end shopping. And don't worry about parking, there is plenty of free parking available!
Westfield Mainplace is great stop if you are looking for a relaxing day of shopping at your favorite stores. Complete with Nordstrom and big department stores such as Macy's you can't go wrong here. Don't forget to stop by the discount movie theater and catch a flick while you rest your feet.
Just when you start thinking all malls are the same, here comes Irvine Spectrum Center, an outdoor mall with nothing less than a ferris wheel. With an interesting layout, after you feel you have seen it all, there is always something more just around the corner. This mall is great for shopping but if you need a break, grab a drink or a bite to eat and enjoy the atmosphere and people watching.